Coming Soon!
"Where Would You Fly"
and Other Magical Stories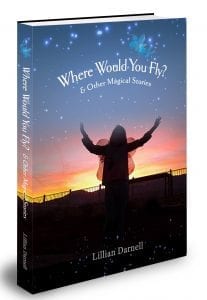 Anticipated publication of my debut book is November 2017, at the latest.
This book is a collection of tales, stories, and poems I have written over the years about fairies, princesses, food, and much more.
(Added by my mother) The book contains fictional short stories created and written by Lillian over the years. Some of them will definitely have a "Disney-esque" flavor, most have "positive thinking" as the moral, they are fantasy stories with happy endings, and some teach how to mirror animals in processing emotions.
I suppose this may be best described as a fictional anthology of Lillian's life and imagination to date. The imagination and creative process of one with a chromosome deletion and how she chooses to see the world.
The stories and poems will be edited for spelling and grammar, yet the bulk of the stories will remain as she originally wrote and published them on this blog and a previous blog from when she was younger.
This one will not be her personal story … although some of the stories mirror events from her own life. Lillian's personal story will possibly be her next book with a tentative title of "God Misunderstood Me" ….. xoxo (My Mom wrote this explanation for me.)
To pre-order and receive a special gift, please use this PayPal button or mail a check to: Camilla Downs, PO Box 19812, Reno, NV 89511. The cost with shipping is $25.00 (Only for our U.S. friends. Our Canadian and overseas friends can contact my Mom at CamillaDowns @ gmail . com … )